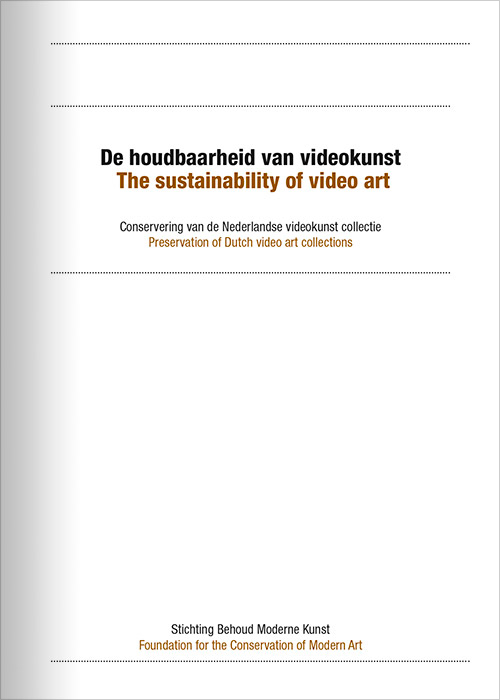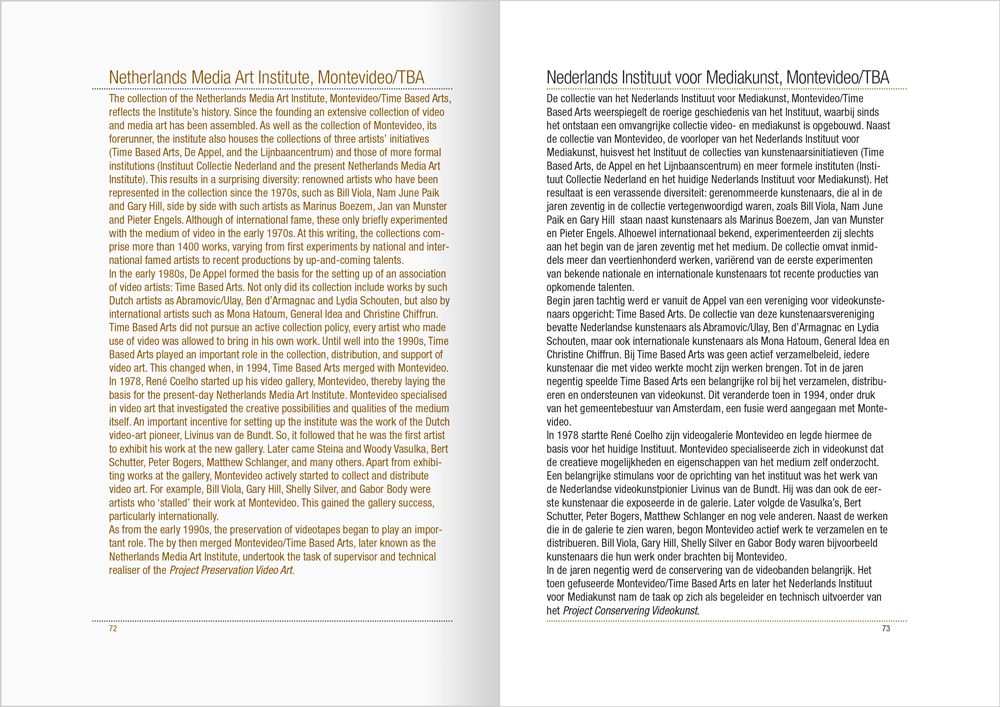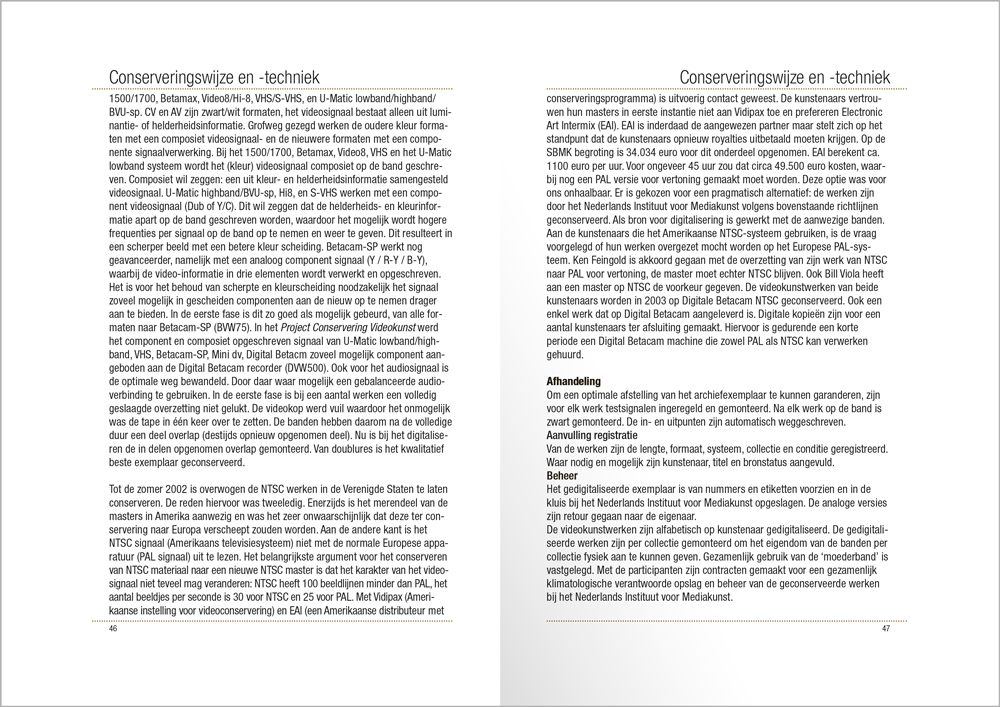 The Sustainability of Video Art
The project 'Preserving Video Art' was prompted by the awareness of this medium's fragility and the immediate threat which faces work produced by the first generation of video artists. Netherlands Media Art Institute carried out the project at the request of the SBMK. Methods for the preservation of video art were jointly developed, applied and evaluated. The results of the project include a model purchase contract, a registration model and the actual preservation of roughly 1700 analog video artworks.
Though the publication is no longer in print, it can be downloaded.